Recipe - Autumn Vegetable Soup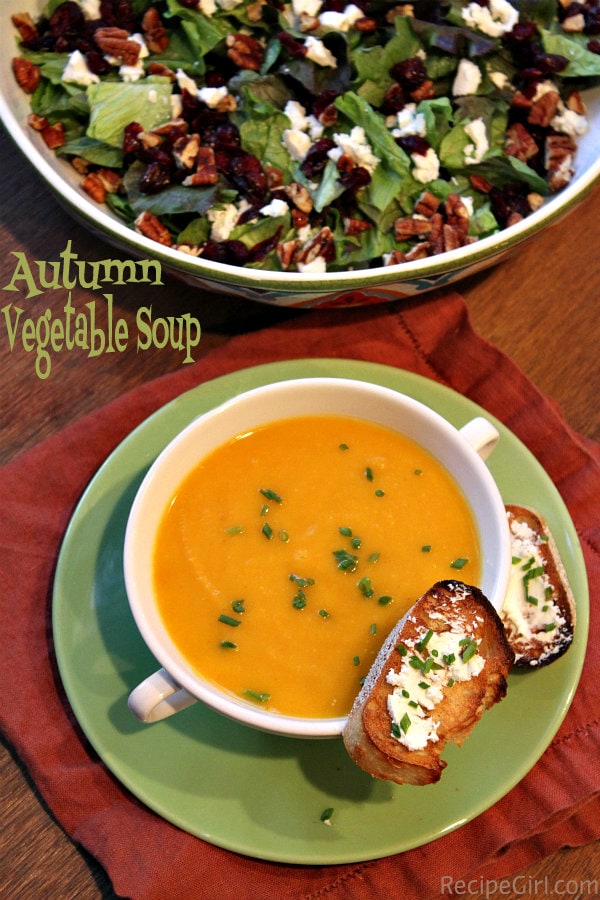 Autumn is my fave fave fave season and autumn means soup!
This is on my list to try next weekend!  As far as I'm concerned there's nothing better than a nice warm home-made soup made with fresh ingredients; sure beats ready-made soup with an ingredients' list that look like a chemistry test!
Don't forget to make some extra to keep in the freezer!
Full recipe and photo copyright over at
http://www.recipegirl.com/2012/09/28/autumn-vegetable-soup
More great recipes like this over at
www.recipegirl.com
Enjoy!